If you love taking showers, there is no doubt that you will love shower steamers. Shower steamers are a great way to elevate your shower-taking experience and gain the benefits of essential oils while you shower, rather than taking a bath.
The good news is you can make your own shower steamers and save money in the long run. So, the question is, can you bake shower steamers, or do you have to buy them always from the supermarket? Of course you can.
If you are into DIY, you can bake shower steamers. Shower steamers are made of ingredients that you can access with ease and they are affordable.
If you want to learn how to bake shower steamers, here is a step-by-step guide to use for making shower steamers.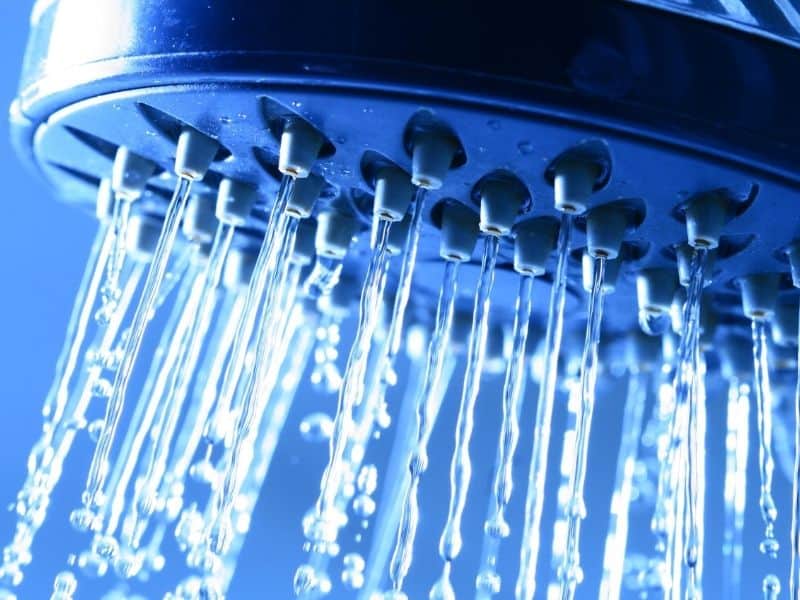 How to Make Shower Steamers
Here is a quick run down on how to make shower steamers before we get in to the guide.
How To Make Shower Steamers
Measuring and preparing ingredients to use
Dissolving the menthol crystals
Combining the ingredients
Adding essential oils
Making shower steamers
Adding colors
Packing the mixture
Drying
Adding Scent
Storage of DIY shower steamers
Now, let's get in to the guide.
1. Measuring and preparing ingredients to use
In this step, we'll first learn what shower steamers are made of. To make DIY shower steamers, you need to have baking soda, citric acid, cornstarch, essential oils, and menthol crystals. You may also need to have alcohol and mold that will be used in the process.
Those making these shower steamers need to get the combination right to ensure that they make the best. Some of the recommended measurements to use in the process include:
Ingredients To Make Shower Steamers
·2 cups of baking soda.
·1 cup of citric acid.
·3 tbsp. water.
·1 cup cornstarch
·Soap molds
·Essential oils of your choice.
·Colorants of your choice.
·15g of menthol crystals.
·Spraying alcohol (consider alcohol percentage)
2. Dissolving the menthol crystals
When it comes to dissolving the menthol crystals, you need to have them in a cup where you will be adding the essential oils. Since you are looking to ensure that the process of dissolving is faster, it is recommended that you use some rubbing alcohol as it helps in melting the menthol crystals.
3. Combining the ingredients
For you to combine the ingredients, ensure that you have a large bowl. The bowl you are using in this case needs to be separate from that you dissolve the menthol crystals. Such gives you enough room to combine these ingredients thoroughly and ensure that they are a fine mixture.
4. Adding essential oils
When you are done combining these ingredients, it is time to mix the essential oils and the dissolved menthol crystals. The process of combining these ingredients should take several minutes since we need the mixture to be well incorporated. While in the process, exercise care when adding water as too much of it could fizz up. You also need to be patient with the process if you are looking for the best results. During the mixing process, you may notice some droplets or lumps. However, there is no need to worry as you can remove such using the next step. The good thing about using essential oils in making shower steamers is that you are free to use any combination that works out for you. If you would love to change your combo, you can consider such when you are making the next batch of shower steamers.
5. Making shower steamers
In this stage, it is recommended to ensure that the mixing process is done thoroughly. Considering this, you can do all the mixing work with a whisk and finish the whole process using your hands. A whisk can also be useful in ensuring that you remove any lumps that may be in the mixture. When you are done mixing, the product should look like damp sand. To know if the mixture you have made is ready, you need to squeeze it in your palm and see if it stays together.
Sometimes, you may find that the shower steamer is crumbling. Do you know why? Well, your shower steamers may crumble as a result of not adding enough liquids. If you notice any form of crumbling, you can sort that by spraying some alcohol and try to mix that again. Since the spray may be hitting the top, you will have to do that several times to ensure you achieve even distribution. If the mixture keeps falling apart, you will need to spray more.
6. Adding colors
When you have mixed all the ingredients well, it is now time to add some color to the mixture. Given that, we have a choice of colorants to use, you can consider one that will give you the ultimate shower experience.
7. Packing the mixture
At this stage, packing the mixture involves taking your molds and packing them tightly to the mixture. In this stage, you are expected to fill your mold. Since some of us don't need spherical-shaped shower steamers, you can consider half spheres.
Such ensures that your shower steamers can sit on the floor of your shower without any challenges. Packing should take at least a minute after which you will then remove after the mold is dry.
8. Drying
When you are done with step 4, you need to consider letting the shower steamers dry overnight. During this stage, you need to ensure that they don't come into contact with any form of moisture as that could lead to the activation of the citric acid used. If you want the shower steamers to dry with ease, you can consider using rice as it absorbs moisture. In some cases, you may also consider leaving them on waxed papers as such allows them to dry.
9. Adding scent
When the shower steamers are dry, sometimes it is hard to avoid the process of losing a scent. However, that should not worry as there is a way to add some scent to your shower steamers. To deal with the lost scent, adding drops of essential oils can save the day. It is logical to add such drops somewhere on the bottom as such works out for you.
10. Storage of DIY shower steamers
When you are done making the shower steamers, you need to ensure that you store them the right way. Given this, storing these steamers in an airtight container is recommended as such ensures that they will last longer. We also expect that the shower steamers will not lose their scent when they are stored in these air-tight containers.
As for how long your handmade shower steamer can last, there's a pretty good six months that you can enjoy using it. for this long period, be sure to store it in a cool and dark place.
Frequently Asked Questions
What are shower steamers made of?
Shower steamers are made with baking soda and citric acid, just like bath bombs. However, rather than placing them in the bath, you put them on the shower floor and they create a fizzing reaction which releases essential oils into the air while you shower.
Are shower steamers safe?
Shower steamers are absolutely safe. The amount of essential oils in shower steamers is calculated for use in shower steamers where they will be released into the air while you shower.
Can you use bath bombs in the shower?
Do not use bath bombs in the shower. Bath bombs contain a ratio of ingredients that are specifically designed to be used in the bathtub where they will be diluted into many gallons of water. If you use bath bombs in the shower the amount of essential oils in them could be irritating.
Why are my shower steamers crumbling?
Shower steamers can crumble when you do not add enough liquid to them when you make them. However, when you are making bath bombs you risk activating them if you add too much liquid. So you have to find the correct amount of liquid to add.
Where should a steamer be placed in a shower?
Shower steamers should be placed somewhere that the water can hit them but you will not risk slipping in them. However, you do not want them placed so close to the drain that the essential oils will be washed down the drain before you have a chance to benefit from them.
Are Shower Steamers the same as bath bombs?
Shower steamers are the shower version of bath bombs. However, show steamers are not the same as bath bombs when it comes to the ingredients. Shower steamers contain fewer essential oils so that they do not irritate you while in the shower, and shower steamers contain no moisturizer so they do not make your shower slippery.
Conclusion
In conclusion, shower steamers are a great way to elevate your shower experience and making your own shower steamers is a great way to save money while doing so.
You get all the same essential oil benefits with shower steamers as you do with bath bombs, however, you do not get the same moisturizing benefits for safety reasons. You do not want to cover your shower floor with moisturizer. It could create a safety hazard in which you can trip and fall.
Give shower steamers a try, I am sure you will not be disappointed.